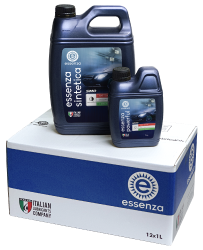 essenza sintetica SMO SAE 10W40
essenza sintetica SMO SAE 10W-40 is a semi-synthetic multigrade motor oil recommended for use in petrol and diesel engines of passenger cars with or without turbocharging, including 16 valves, variable valve timing (VVT), and catalysed system. Showcases excellent viscosity stability and lubricity under demanding driving conditions. These oils provide superior protection against wear and reduced emissions of all types of pollutants which make it more environmentally friendly.
essenza powerful SMO SAE 20W50
Premium multigrade passenger car engine oils intended for use where the manufacturer recommends an API SL or earlier performance levels, or when the operator prefers to use only one grade throughout the year. It is suitable for use in both gasoline and diesel vehicles.