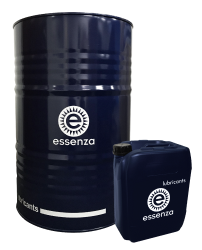 essenza sintetica Automatic HD
Heavy duty Automatic Transmission Fluid (ATF) specially developed to meet the demanding performance requirements of transmissions in trucks, buses and commercial vehicles. It is capable of maintaining extra-long drain intervals as stated by vehicle manufacturers, including up to 2000 hours maximum in Volvo transmissions requesting Volvo 97341. A well-balanced formulation of essenza sintetica Automatic HD utilises State-of-the-art fully synthetic base stocks PAO (polyalphaolefin) technology and advanced additive package to ensure outstanding EP & Anti-wear protection, oxidation stability, friction control, cold flowability, and anti-foaming characteristics, while contributing to enhanced fuel savings and longer transmission life. Furthermore, the oil exhibits very high viscosity index characteristic and thus able to maintain the optimal lubricating oil film strength in every part of the transmission, at any driving condition and at any ambient temperature.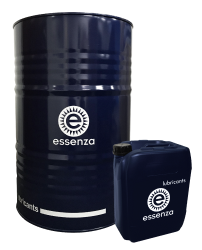 essenza powerful Tractor UTTO J
Premium Universal Tractor Transmission Oils intended for use in John Deere tractors that calls for J20C/D specification. It contains special friction modifier for smooth clutch engagement and improved braking capacity with minimum chatter. Together with Extreme Pressure (EP), antifoam, antirust and anticorrosion properties, the oil delivers year-round protection and reduces maintenance cost. It can be used in transmissions, power shifts, final drives, wet brakes and hydraulic systems in off-highway tractor applications, ranging from agricultural, construction, forestry to mining segments.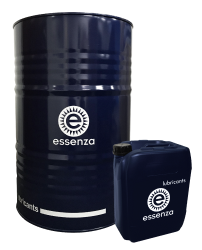 essenza powerful Tractor UTTO C
Long drain Universal Tractor Transmission Oils specifically designed to meet the performance requirement of Caterpillar TO-4. essenza powerful Tractor UTTO C Series offers improved oxidation stability and better deposit control properties translate into longer oil life compare to conventional TO-2 oils. Highly recommended for use in transmissions, power shifts, final drives, wet brakes and hydraulic systems in off-highway tractor applications. The oil fulfils a wide range of stringent OEM requirements and suitable to use as service fills requiring API GL-4 or Allison C-4 for heavy-duty transmission in off-highway vehicles, providing enhanced EP (Extreme Pressure) and Anti-wear protection, facilitating extended equipment service life and good inventory management.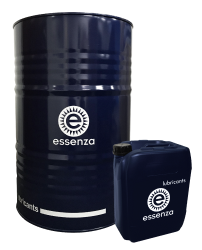 essenza powerful Ultra Turbo EF SAE 15W-40
Advanced multigrade engine oil particularly developed for heavy duty diesel engines running on ultra-low sulfur diesel fuels and engines fitted with modern emission control devices including Diesel Particular Filters (DPF) and Exhaust Gas Recirculation (EGR). Additives of ultimate low SAPS technology help to protect DPF, allow for extended oil drain intervals and provide superior protection against wear, sludge and corrosion, resulting in longer engine life and enhanced energy and maintenance savings. Suitable for mixed fleet operations. Carries the latest official API CK-4 certification which demonstrates exceptional protection for engine and emission system, excellent high temperature stability and oxidation resistance.

GREASe MOLY HT 2
essenza GREASe MOLY HT 2 is a lithium complex thickened lubricating grease formulated with mineral oil and polymers. This grease which contains antioxidants, corrosion inhibitors, EP/AW additives and molybdenum disulphide, make it suitable for the applications within a very wide temperature range and prolongs the relubrication intervals due to its high degree of mechanical stability.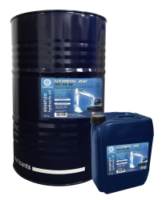 HYDROe HFDU
A line of environmental friendly, Zinc-free, fire-resistant hydraulic fluid specially designed for use in hydraulic systems involving hotspots or operating in extreme temperature/pressure environment, especially in mining, offshore, steel and iron making industries. Formulated with advanced Synthetic Ester technology and carefully selected additives, it demonstrates inherent high flash, fire, and auto-ignition points, contributing to outstanding thermal stability and reducing the risk of fire ignition, thus limit fire propagation effectively as compared to the conventional mineral-based hydraulic fluids.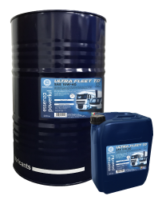 essenza powerful Ultra Fleet TD SAE 15W-40
Long drain multigrade oil for diesel engines without particulate filter and most engines utilizing advanced emission control technologies and exhaust gas recirculation . The carefully selected additives and base oils used makes this oil suitable for engines operating in the most severe working conditions. Carries the official API CI-4 certification which offers excellent protection for engine and EGR (exhaust gas recirculation), lasting acid and soot handling ability, improved oxidation resistance and seal compatibility compare to the previous categories.